We've been busy listening to your feedback and making tweaks to Browser, take a look at what's new in this latest release!
The overall structure of the result frame has been tweaked slightly to make better use of available screen space:
The frame buttons for pinning, collapse, fullscreen and close now appear together in an elevated section. The play button has been moved into the query editor area.
As a result more screen width is now available for you to edit queries.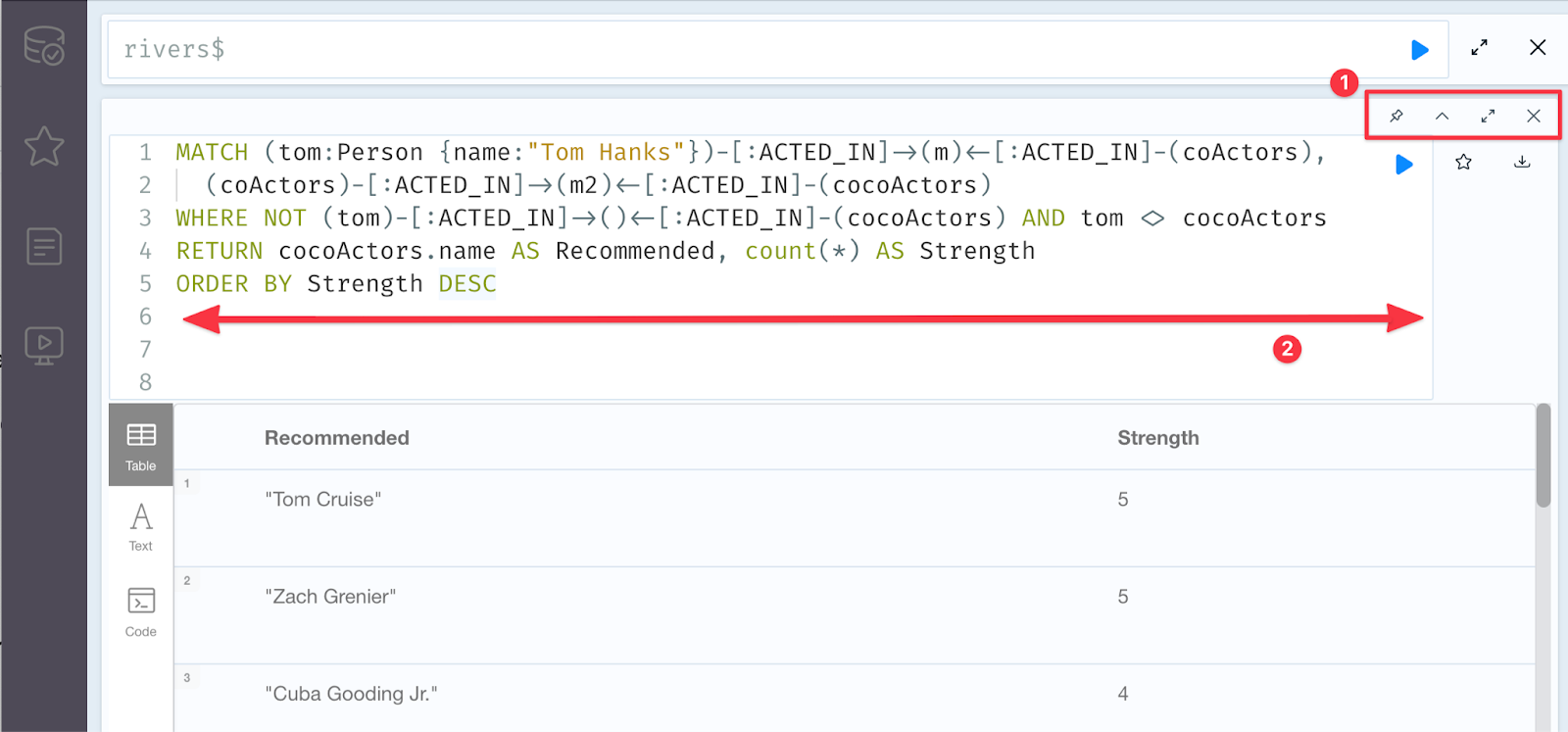 "Send to editor" workflow makes a return
You can once again send your query from a result frame back to the main editor. Simply hold down CMD (Mac) or Ctrl (Windows/Linux) when clicking the the query in a result frame to send it to the main Cypher editor.
We've also made improvements to the way the result frame query collapses so it gets out of your way when you don't need it.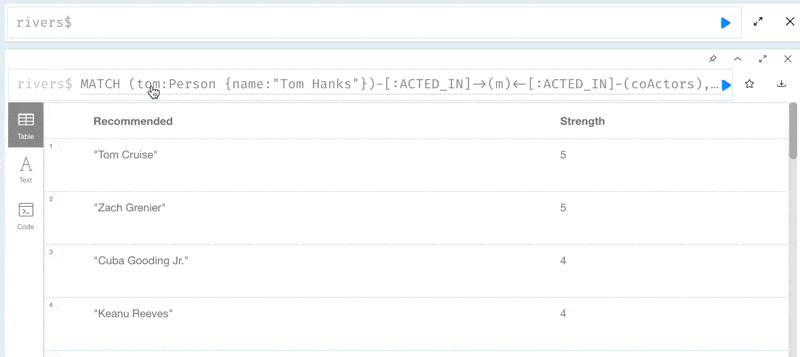 A number of improvements have been made to the guides sidebar, including:
More scalable pagination controls for large guides
Option to immediately execute queries from Cypher snippets (by clicking play icon)
We've added a small number of changes to support the latest and greatest Neo4j release, including:
New Cypher keywords
Use of emoji to denote the user's Home/Default database
And finally we're made a number of bug fixes, including:
Rendering of nodes with Large property values in Graph visualisation (eg GDS embeddings)
Focusing the reusable editor properly on start of editing
We hope you enjoy this release and look forward to hearing more of your feedback!